Teletalk is the leading mobile operator of Bangladesh that introduces missed call alert services for its exclusive customers. This is an amazing offer by which the Teletalk users get all the information missed for their phone switch off or when someone remains out of network. To get more information about the topic, read the following article carefully.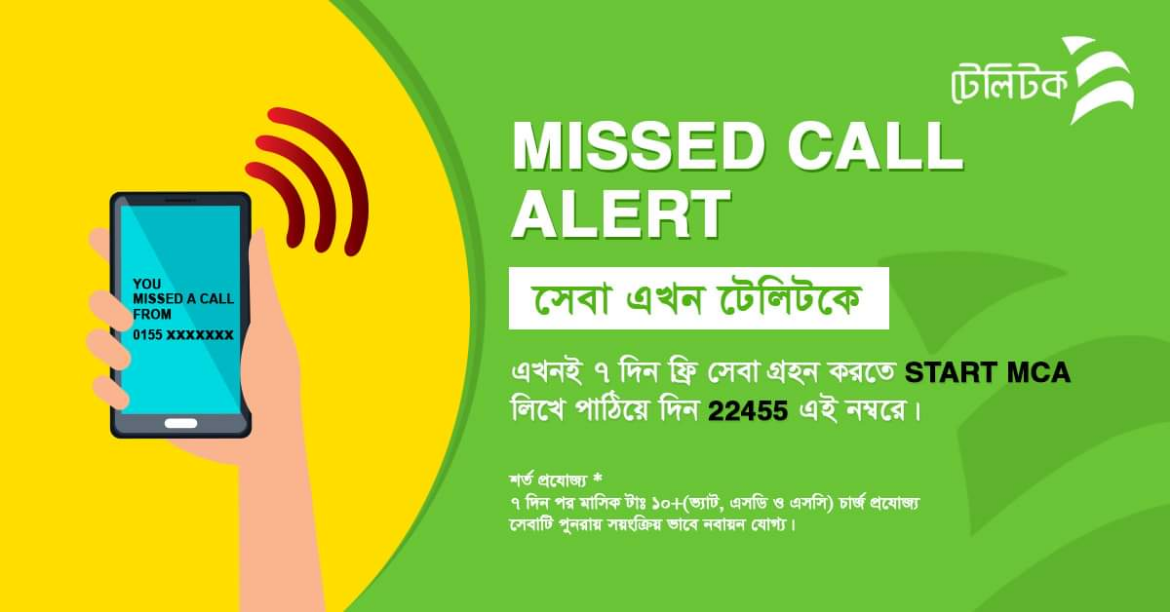 Teletalk Missed Call Alert Service Details
Teletalk missed call alert is really amazing service. Often we don't get information like call details, SMS, and others, when we remain out of network or our phone, remain to switch off. We will now get all the missing information that didn't enter our phone because of switch off or remain out of network.
To get 7 days, free services, write START MCA and send it to 22455.
More: Teletalk All Codes
Condition applicable :
After 7 days charge applicable per month Tk 10+(ASD, OSD)
The service is renewable automatically.
How to activate/ deactivate?
To activate: type REG and send SMS to 2455.
To deactivate: type CAN and send SMS to 2455.
Sms charge: free for activating/deactivate
Related: Teletalk SIM Offer 2020
That's all about Teletalk missed call alert service 2020. Read the whole article and get the Teletalk missed call alert service. I hope this article will be helpful for all of my honorable visitors. To get more information, inform us or visit our other pages. Stay with us for more updates. Thanks for remaining me.