Teletalk has made the Teletalk users' life easier to provide verities services and facilities. This time Teletalk introduced an online recharge process for its exclusive customers. Do you want to know how to recharge online in the Teletalk operator? If you want, then this articl3e is for you. Here you will get all the processes about Teletalk online recharge.=
Teletalk Online Recharge Process
I have gathered here the detailed process of how to recharge online in the Teletalk operator. If you want to know all the information related to the topic, keep reading the following text carefully. All the information is available here with images.
1.At first, you have to visit the Teletalk website, and you have to click 'Online recharge.' The page will appear as follow.
2.Then you have to provide some information there like the recharge number, amount, etc. and have to click 'Pay Now' bottom.
3. After then you will get a payment option from where you can choose his preferred payment method.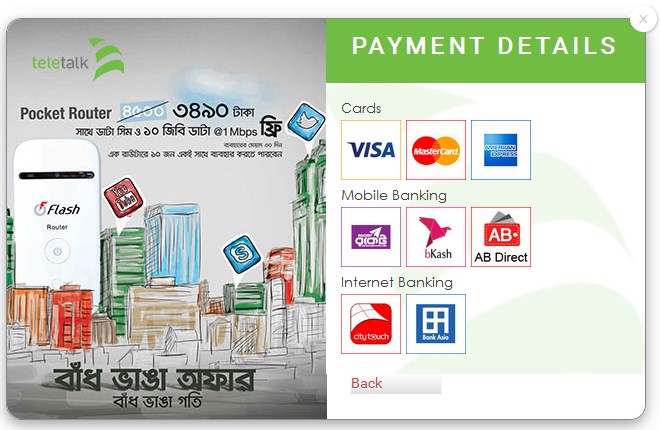 4. After selection, you will get the page to get the necessary information like the card number. On providing all the data correctly, you will get a successful message with the recharge immediately.
For more information, click here.
I have already shared here all the information about how to recharge Teletalk online. I hope you have got the detailed information that you need. All the information is updated and correct. You can share your opinion by leaving a comment below. Thanks for visiting our website.